Lovely Disabled Home started to market its second-hand goods since the year 2008. We sort out the better quality goods like old clothing, decorative items, stationery, etc at the "flea market" for sales. All the sales income received are used for the daily operational expenses of the centre.
Recycle Center & Flea Market
Date:Monday to Friday
Time:9am-12.30pm, 1.30pm-5pm
Location:7, Jalan PJS7/20B, Bandar Sunway
Amcorp Mall Flea Market
Date: Every Saturday & Sunday
Time: 10.00 a.m. to 3.00 p.m.
Venue: 3rd Floor, Amcorp Mall
LDH Flea Market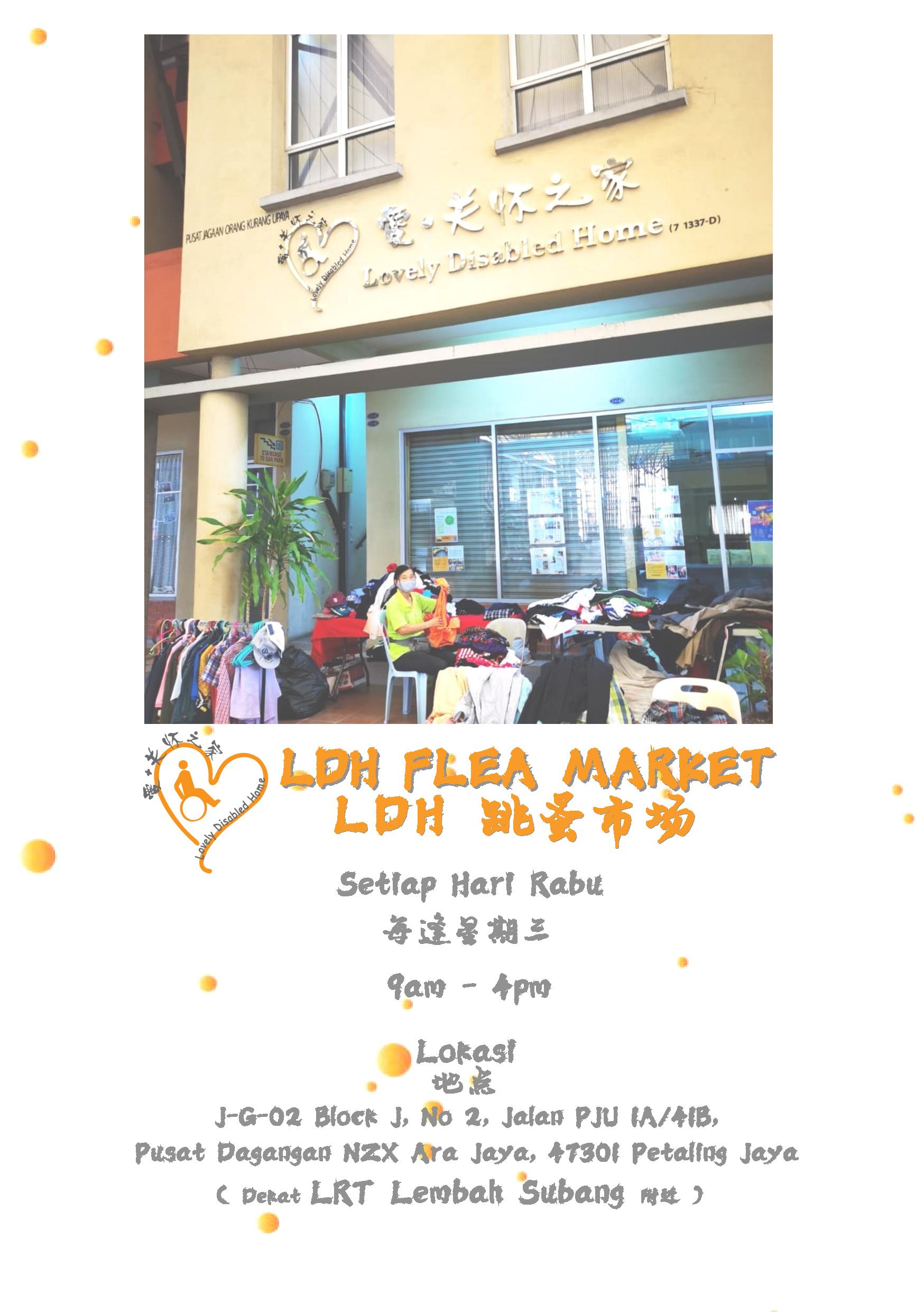 Date: Every Wednesday
Time: 9.00 a.m. to 4.00 p.m.
Venue: J-G-02, Block J, No 2, Jalan PJU 1A/41B, Pusat Dagangan NZX Ara Jaya, 47301 Petaling Jaya