International Day of Persons with Disabilities
3rd December 2021
Lovely Disabled Home (LDH) is an NGO founded with the vision to provide a place to care for persons with physical and/or mental disabilities as well as spastic people.
Founded in November 2005, LDH has since then been providing individuals who are 18-year-old and above with employments and hindrance-free workplaces. LDH is currently operating a recycling centre and managing two workshops in addition to a cerebral palsy home.
This year the organisation was privileged to have Kawasaki Gas Turbine Asia (KGA) celebrating with them. Ikematsu Seishi-san, the Managing Director together with their senior managerial personnel from the Sales & Marketing Department—Ms Donna Lee (General Manager), Sho Danjo-san (Deputy General Manager), En Mohd Asyriq (Sales & Application Engineer), and team members were present at the LDH headquarter.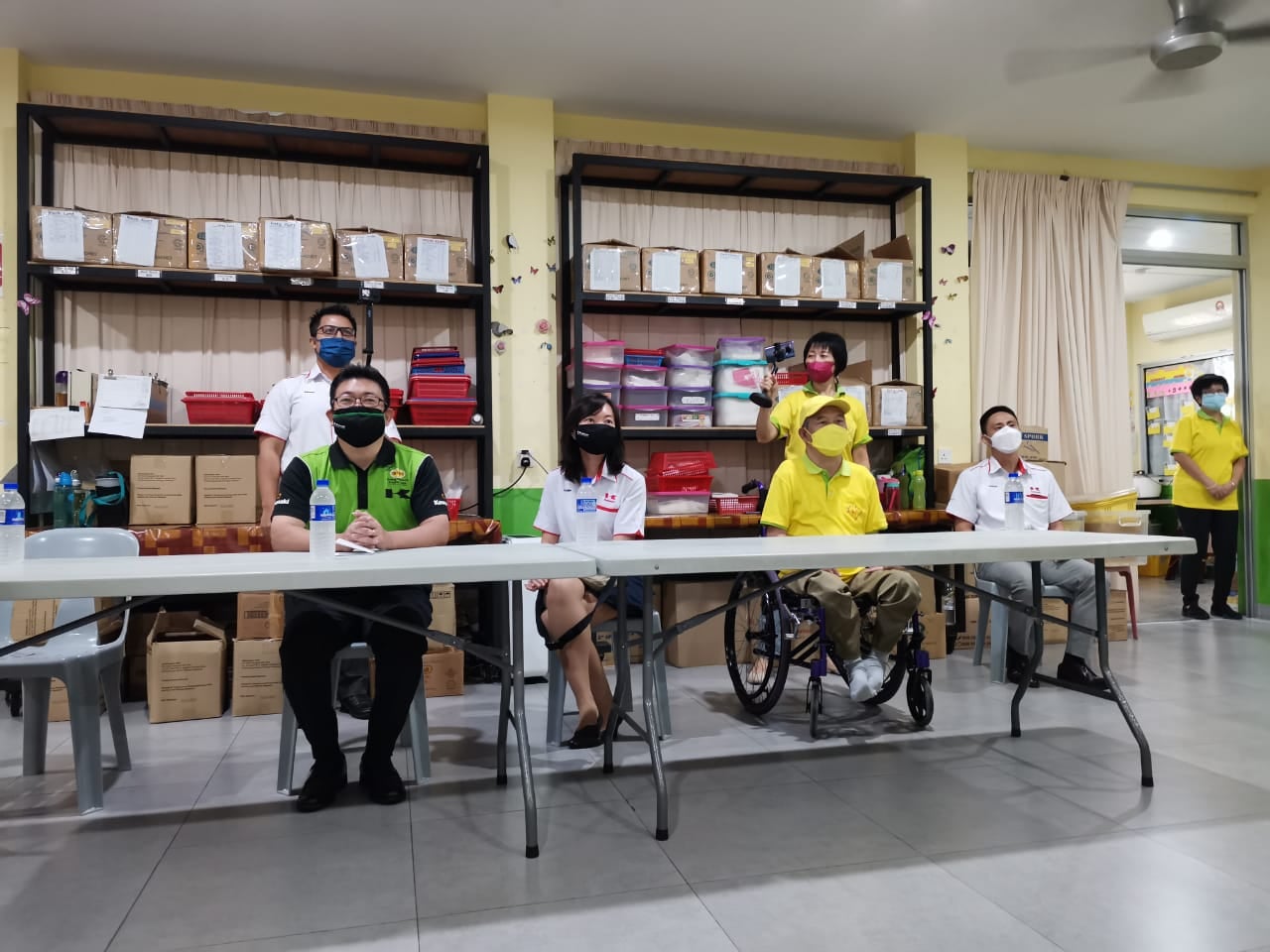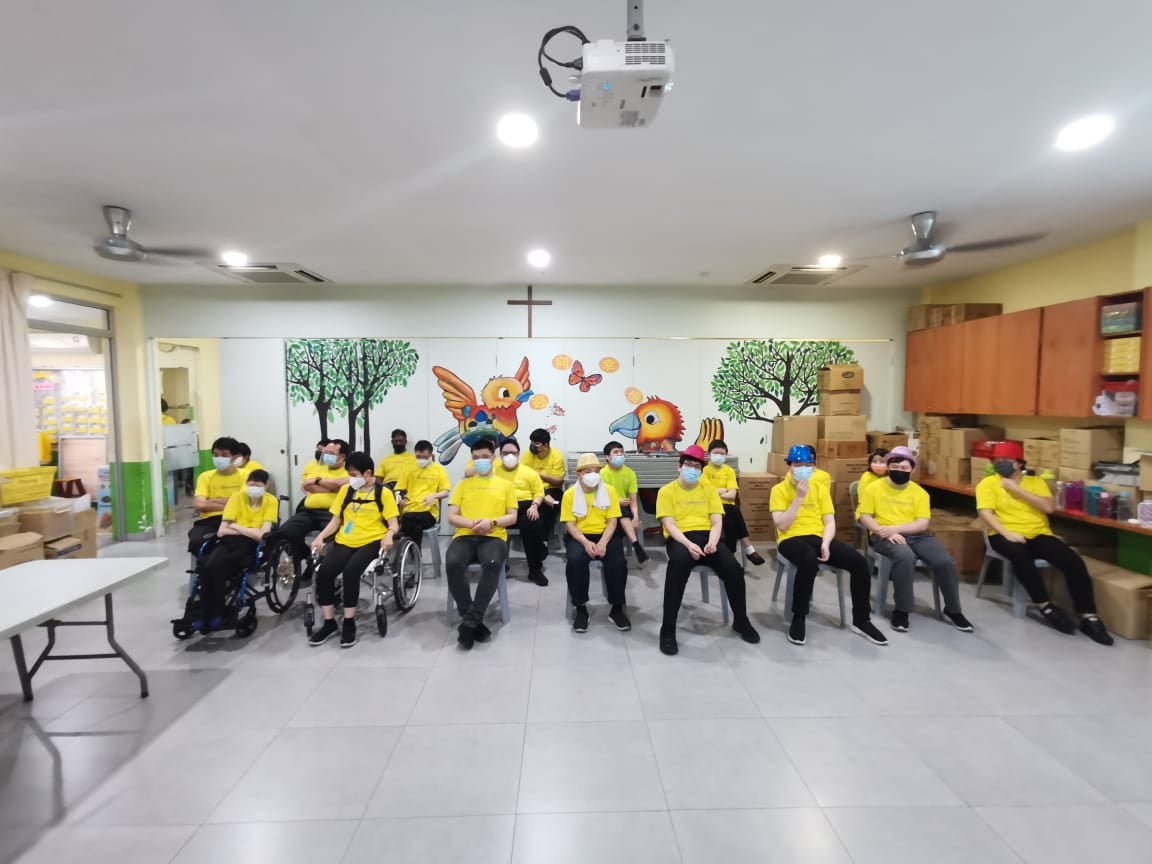 The KGA team presented a mock cheque that amounted to RM40000 to Mr Lum Kok Kiang, the Founder of Lovely Disabled Home. Both Ikematsu Seishi-san and Ms Donna Lee thanked LDH team for their dedication and encouraged all to keep up the good work.
Kawasaki Gas Turbine Asia (KGA) indeed is taking the lead to show care towards the community with disabilities. The measure and length the company has taken in carrying out her corporate social responsibility such as careful evaluation on the organisation, is demonstrating excellent exemplary leadership.
Mr Lum Kok Kiang, the Founder of Lovely Disabled Home thanked the Senior Managerial Team with the statement: 'Kawasaki (Gas Turbine Asia) as a big company would care to look into the needs of the society, search out the right NGO and then go through a thorough assessment of LDH before lavishing a generous contribution on the organisation, has depicted the virtue of integrity and the spirit of thanksgiving to our society at large. We, LDH being the chosen one are feeling affirmed and motivated. We believe that only genuine love and care would bring down barriers among peoples and spark hope in times of darkness. And we pray, in days to come, more corporates would remember the community with disabilities and come celebrate with us.'
'True Love breaks down barriers and disabilities.' Mr Lum added.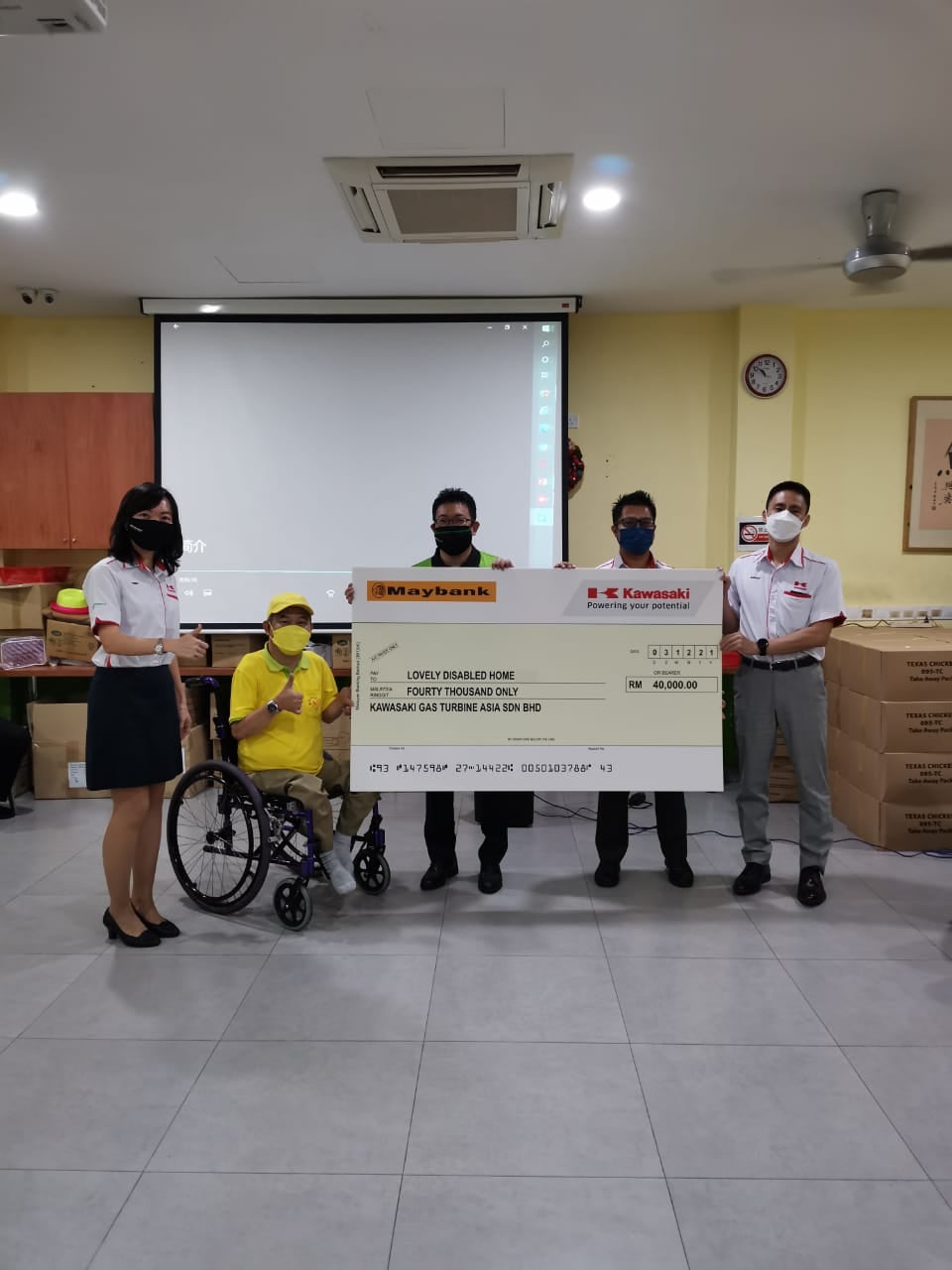 LDH workshop members performed a simple but heartful dance and song for their guests as an expression of welcome and gratitude. Although the choreography was very much simple yet it came from the daily practice of the members. Hopefully, the KGA team would feel blessed in return for their delicious lunch and generous financial contribution.
Lovely Disabled Home
Tel: +603-7873 9622
Address: No.1, Jalan SS2/5, 47300 Petaling Jaya, Selangor