The Lovely Disabled Home annual event "Run For A Chance" is to raise funds for its operations as well as to increase public awareness and recognise the needs of PwD (Persons with Disabilities). You can support us with:
1. Participate in the "Run for A Chance (RFAC)"
2. Make donation through this event
3. Be a sponsor to support the event
4. Be a volunteer to assist the event
5. Share or spread the word of our event to friends and families.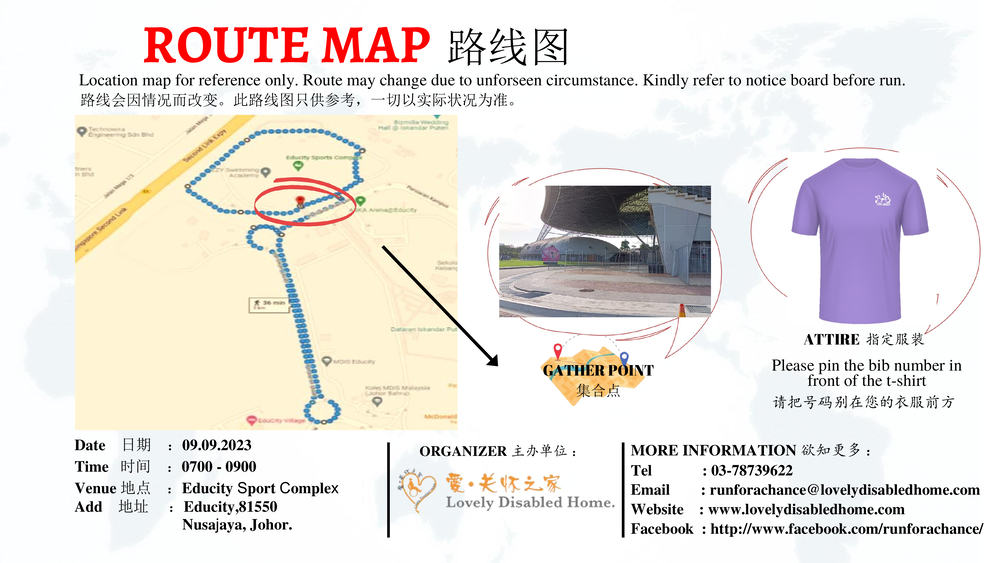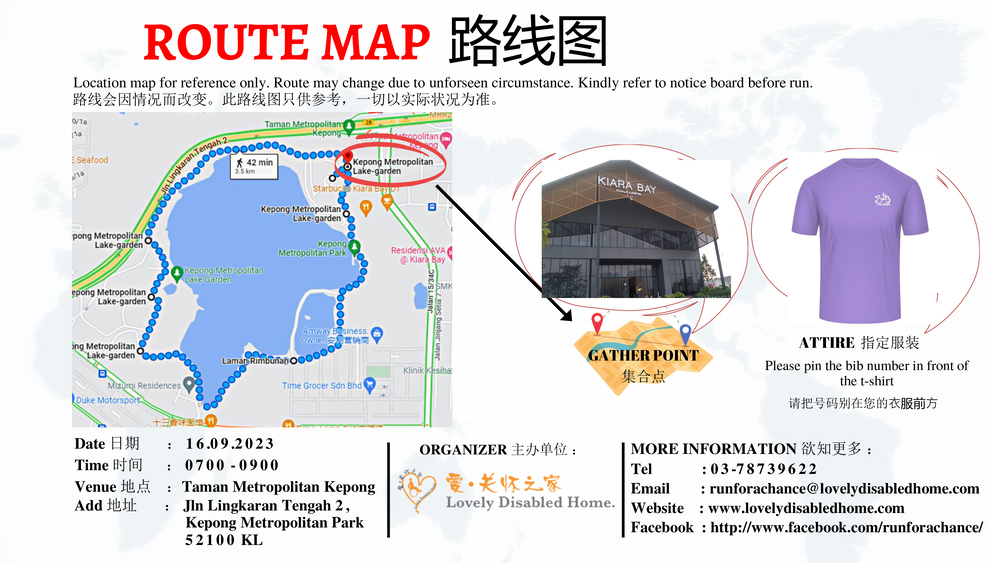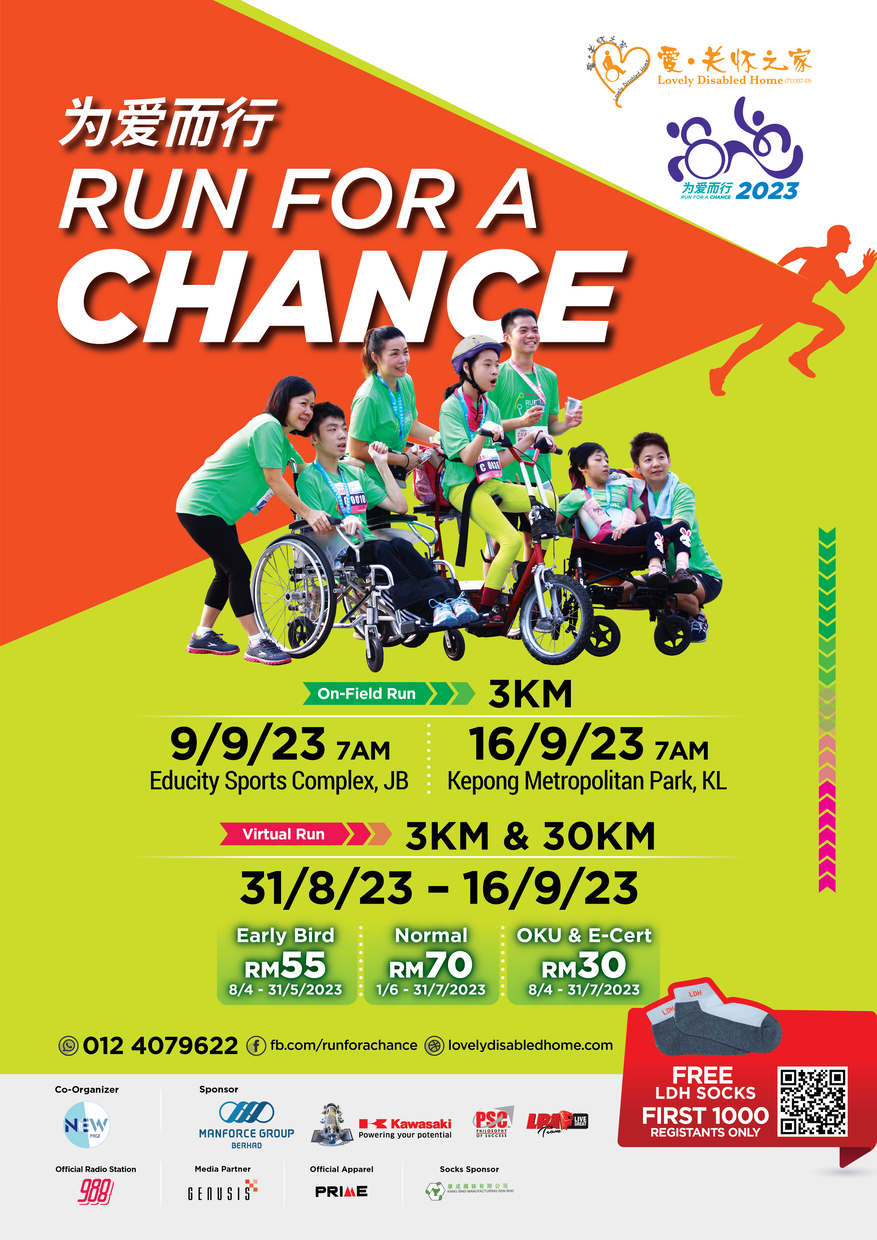 RFAC 2023 Intro With Music