Introduction
The recycle center of the Lovely Disabled Home, on a mission to collect recycle items and environment protection, offers another job opportunity to physically and mentally disabled members. Members will go with the drivers to specified or appointed shops or houses to collect back the recycle items and put them into different categories. On Weekend, they together with voluntary workers will carry out Recycle Day at specified areas.
Carton Boxes
There is one section for carton boxes. All the carton boxes received are placed in that place.
Newspaper
Presently, there are two steps in sorting of newspapers, first step is to separate them into big and small size papers, then pass the big size papers to two members who then open them and fold out orderly. The papers folded into reams are then sold to Cameron Highlands' farmers for them to wrap their harvests i.e. vegetables.
Shred Paper
There is one member responsible daily to shred the document papers collected from offices.The papers collected are sorted into different categories (e.g. black & white papers, mixed papers and magazines) and then place them into their respective bags.
Clothing
The upper floor of the recycling centre is filled with different types of old clothes, one member and worker are sorting them according to their quality, the better ones are sold at the Amcorp Mall flea market while the poor ones are given to the recycling factory for recycling.
Electrical
Member in charge will repair some of the en to the recycling factory.
Sorting of Plastic, Aluminium and Iron items
Members will sort out the items collected (such as plastic, aluminium tin and iron) into different categories and place them in the respective bags. These are then weighed and collected by the recycling factories.
Loading
Members will help loading the clothes and second-hand items to lorry and send to Amcorp mall flea market for sale on weekend.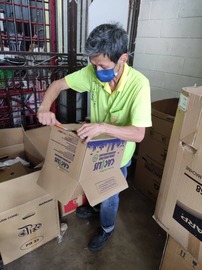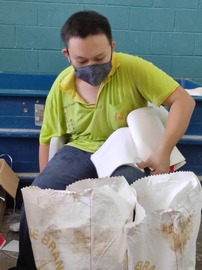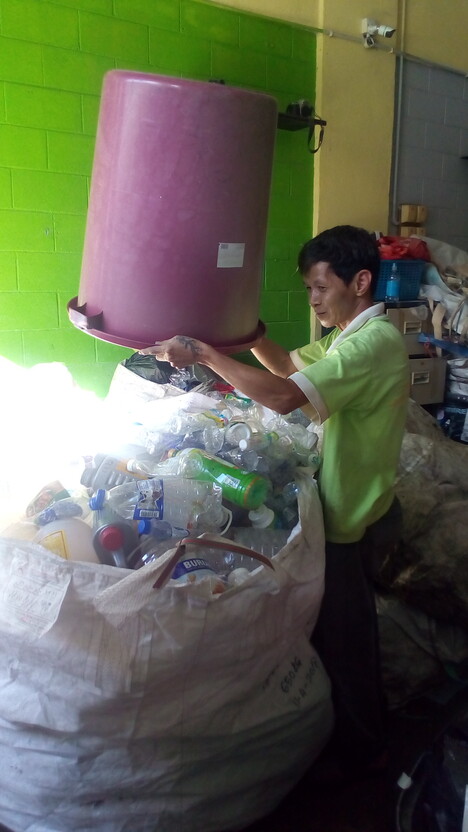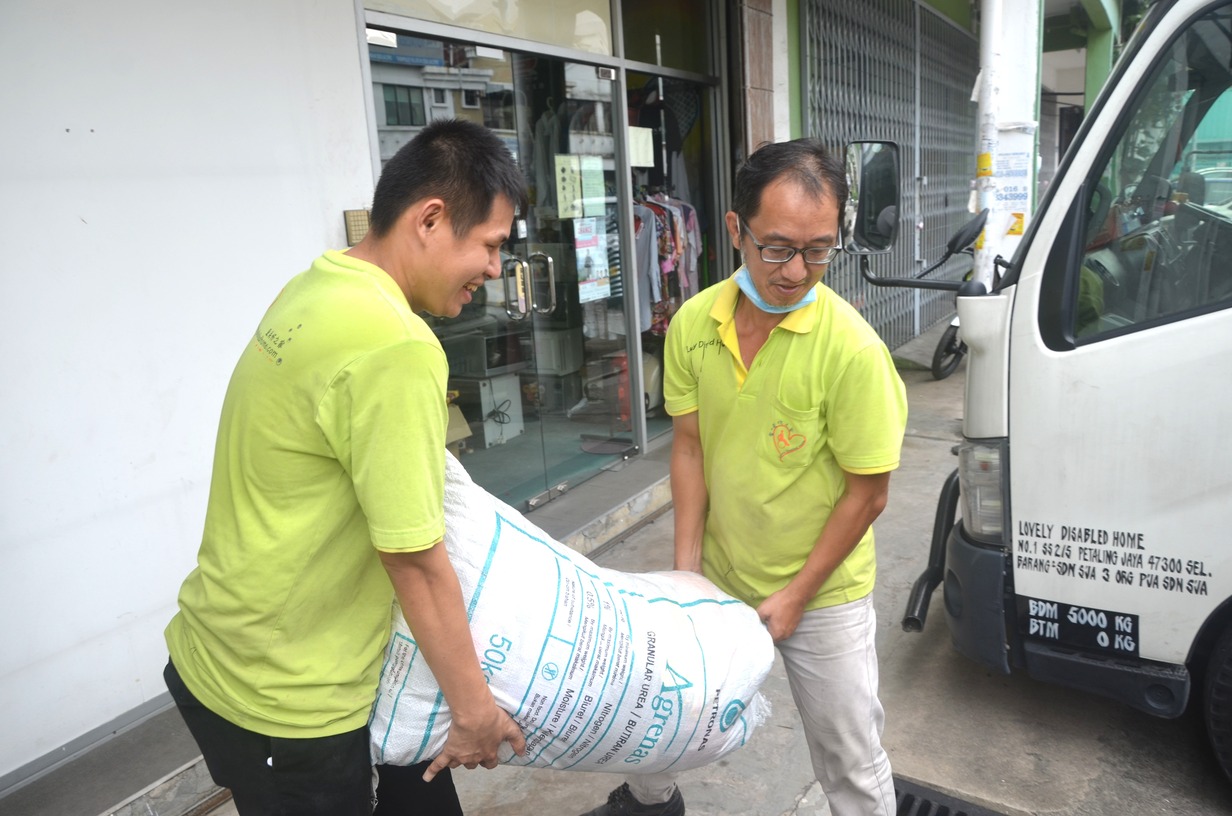 CartonBox Newspaper Paper Plastic Loading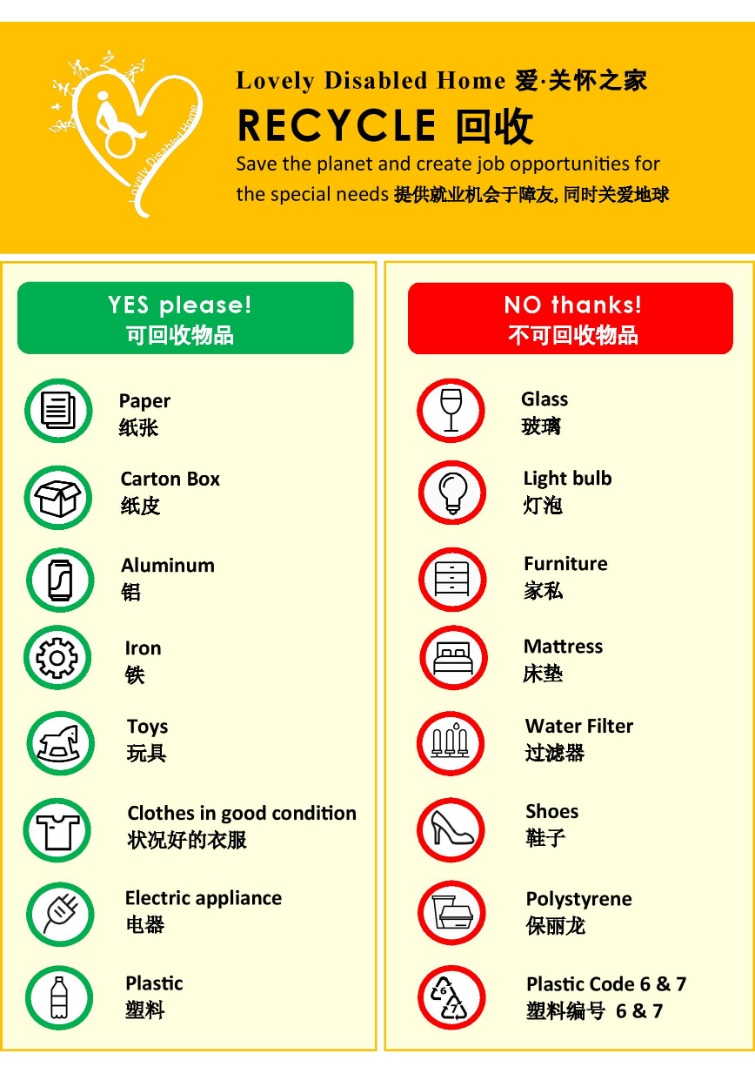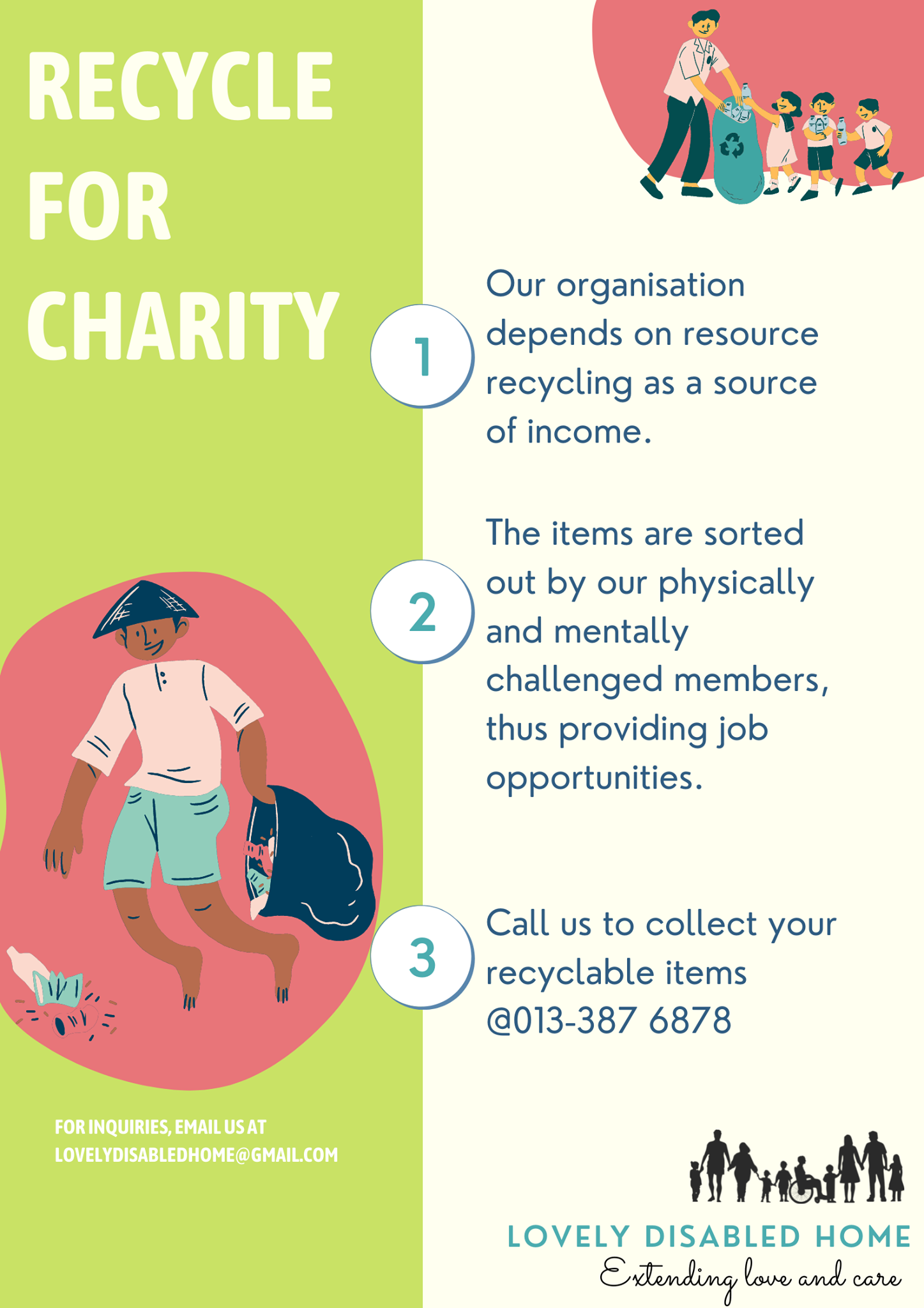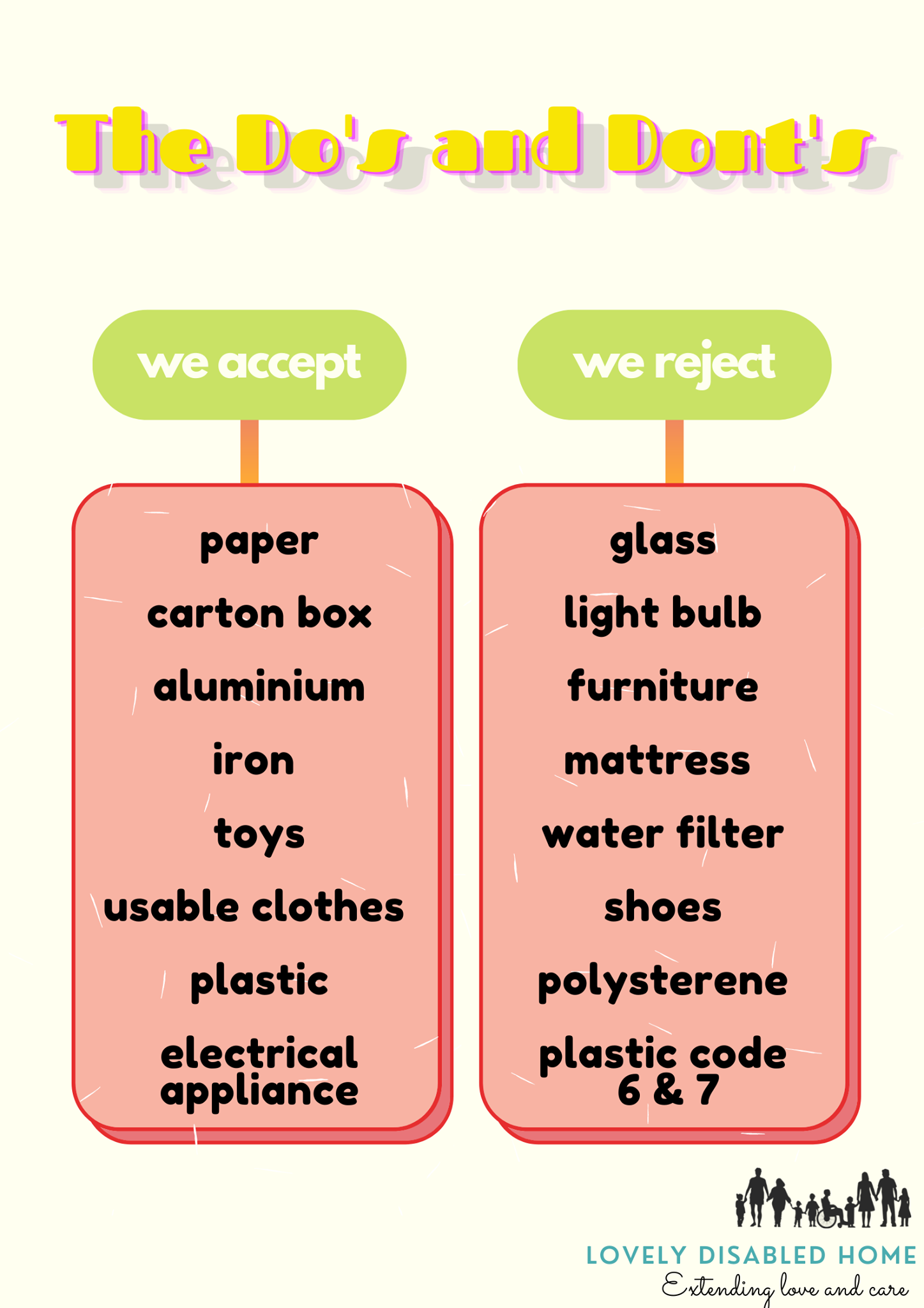 Poster created by: BPsych students from HELP University
Recycle Centre
Operation Hours: Monday to Saturday 9am-5:30pm(Mon-Fri), 9am-1pm(Sat)
Venue:No. 7, Jalan PJS 7/20B, Bandar Sunway, 46150 Petaling Jaya, Selangor,Malaysia.