Socks Packing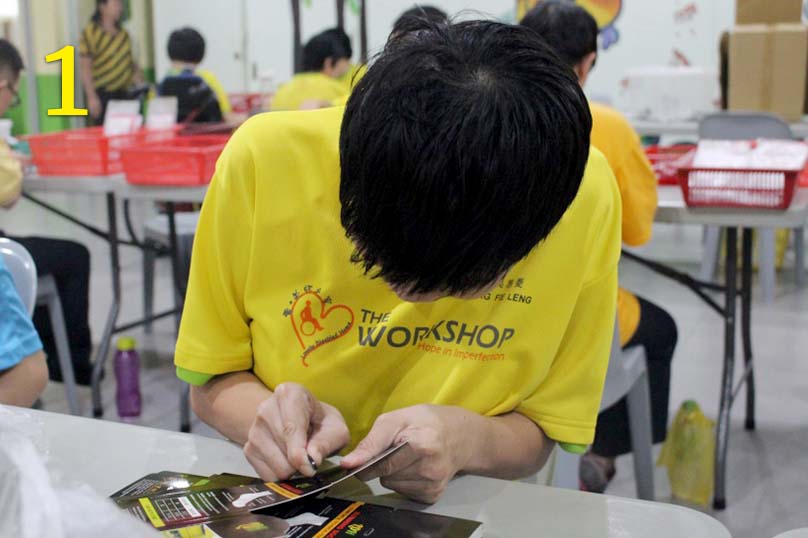 1.Fix a hook on the label.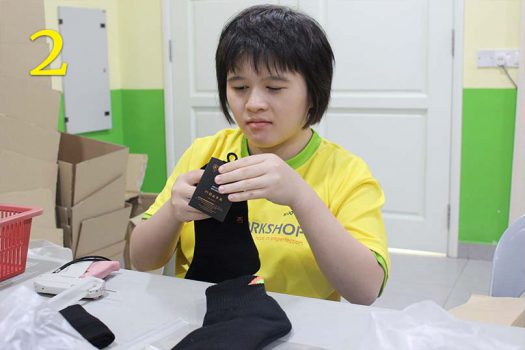 2. Put a label on the socks.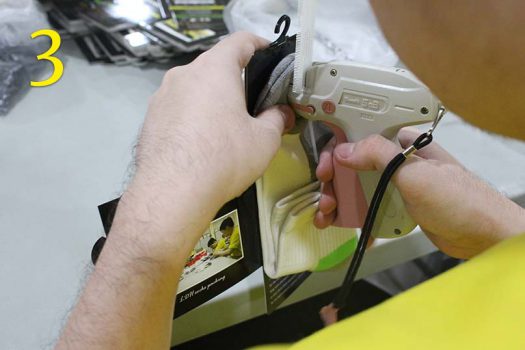 3. Use a nail to fix the label on the socks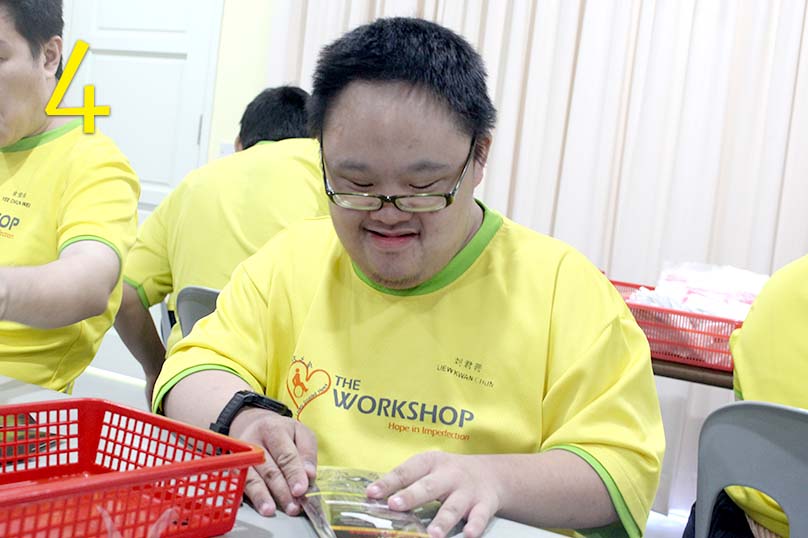 4. After putting the socks in the bag, then seal the cover and job is done!
Fast Food Cutlery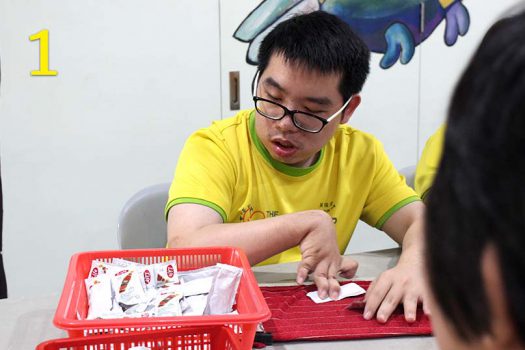 1. Clean up the cutlery and chillies sauce packs.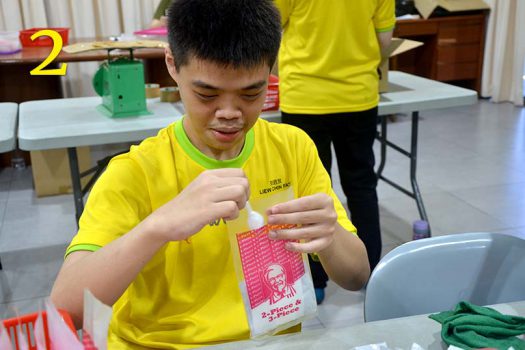 2. Put the cutlery into the bag.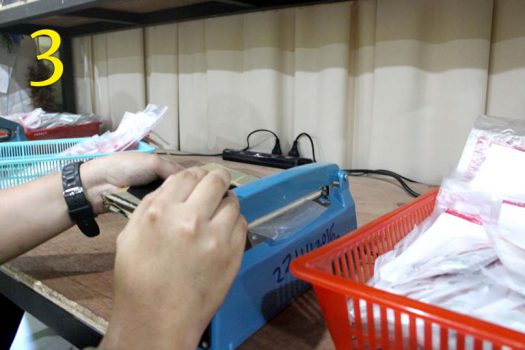 3. Seal the bag.
4. Finally, place 150 sets of the packed cutlery into a carton box, then the entire packing process is done!