Socks Packing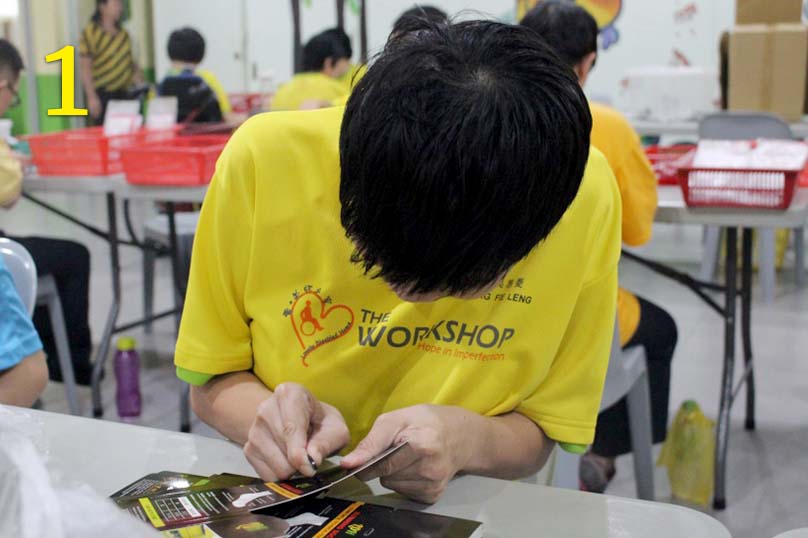 1.Fix a hook on the label.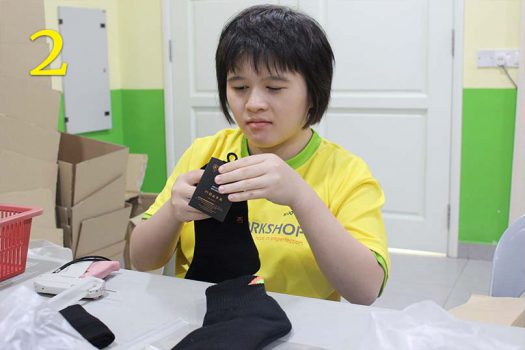 2. Put a label on the socks.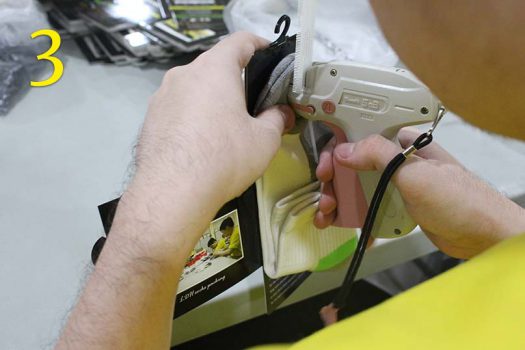 3. Use a nail to fix the label on the socks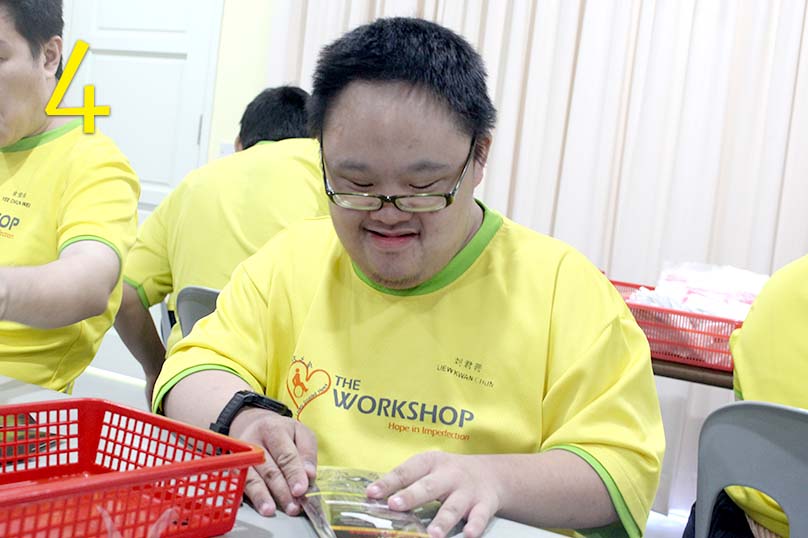 4. After putting the socks in the bag, then seal the cover and job is done!
Fast Food Cutlery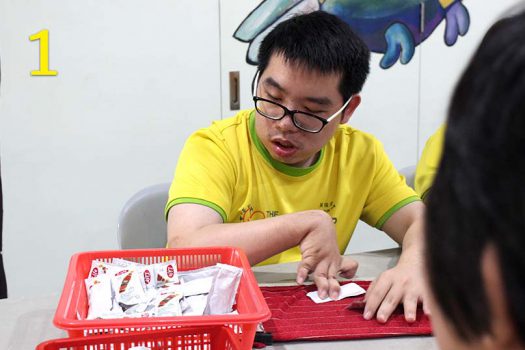 1. Clean up the cutlery and chillies sauce packs.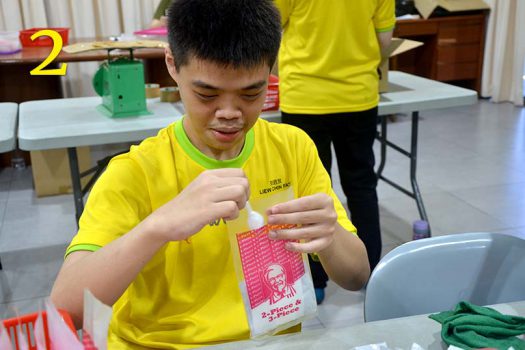 2. Put the cutlery into the bag.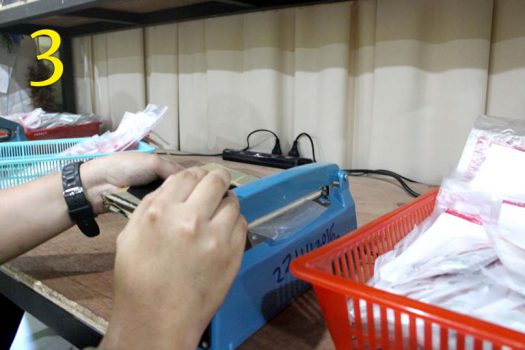 3. Seal the bag.
4. Finally, place 150 sets of the packed cutlery into a carton box, then the entire packing process is done!
Making Wristband
1. Fold the box.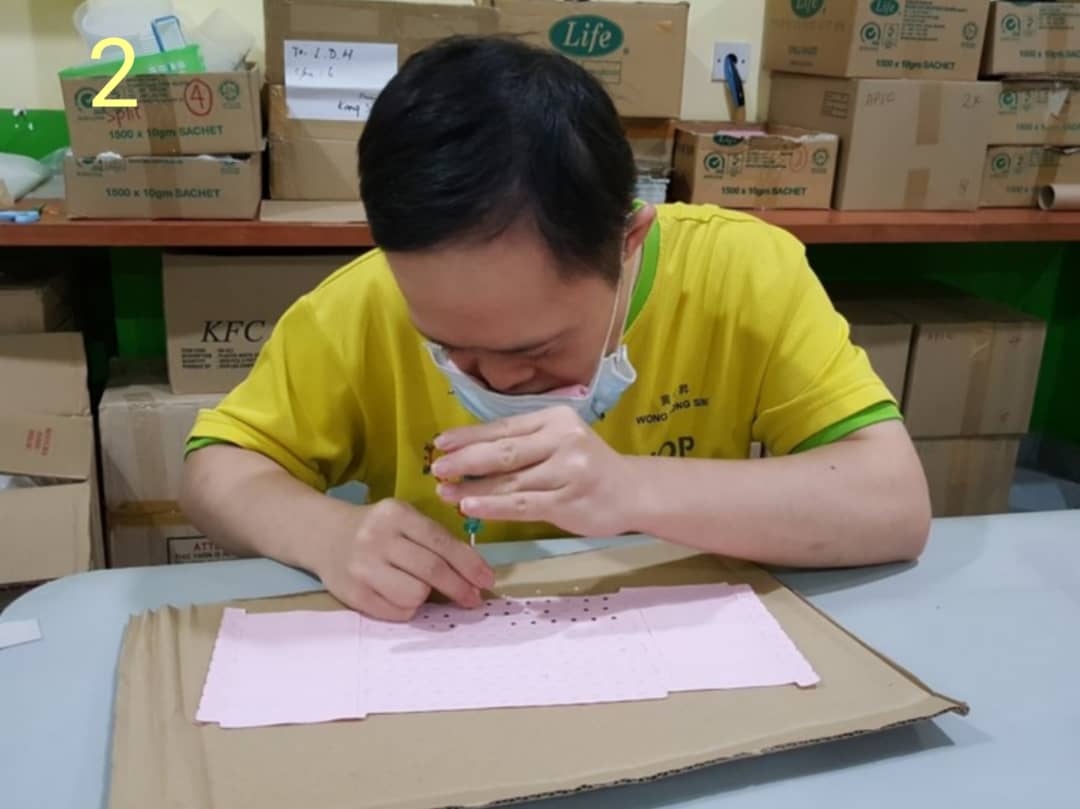 2. Pierce holes on wristband.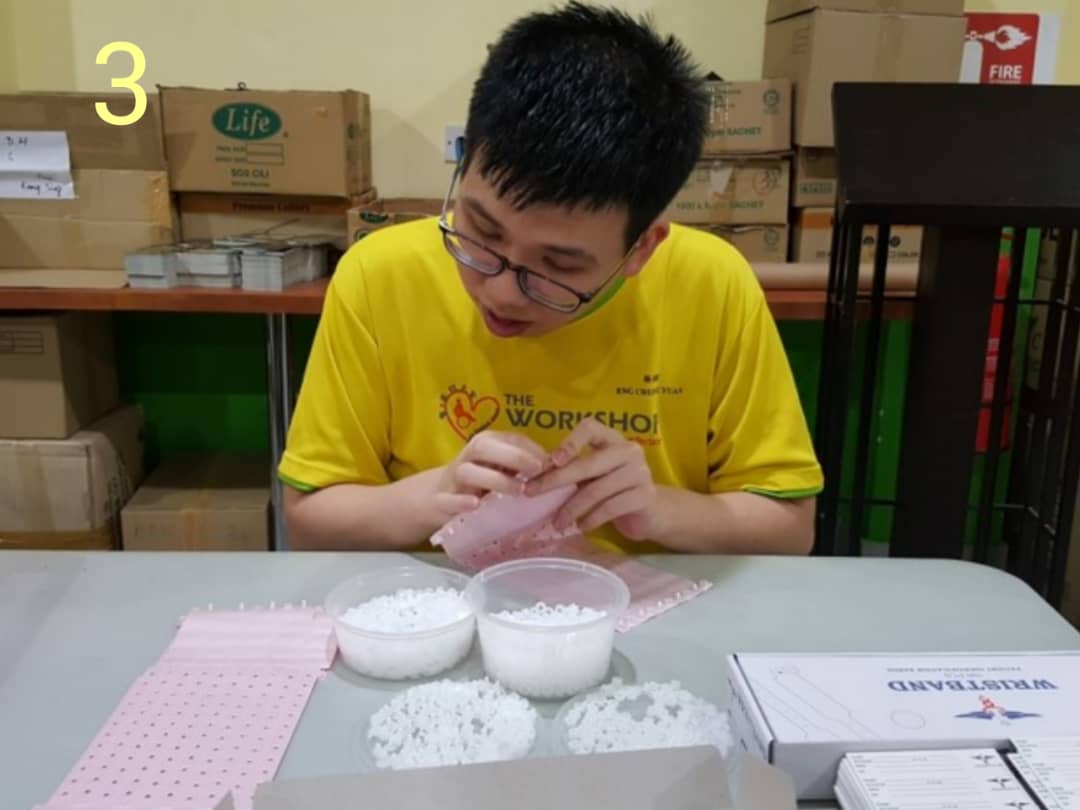 3. Fix buttons on wristband.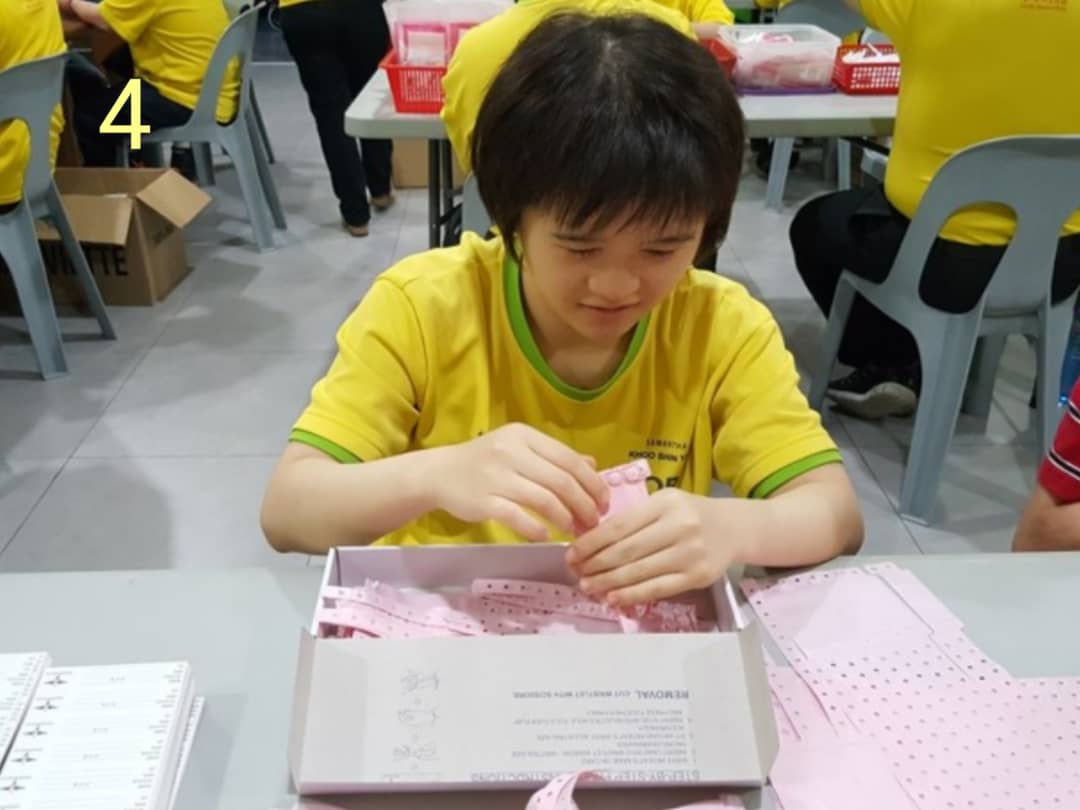 4. Seperate the strips before packing into the box.
Packing Craft Box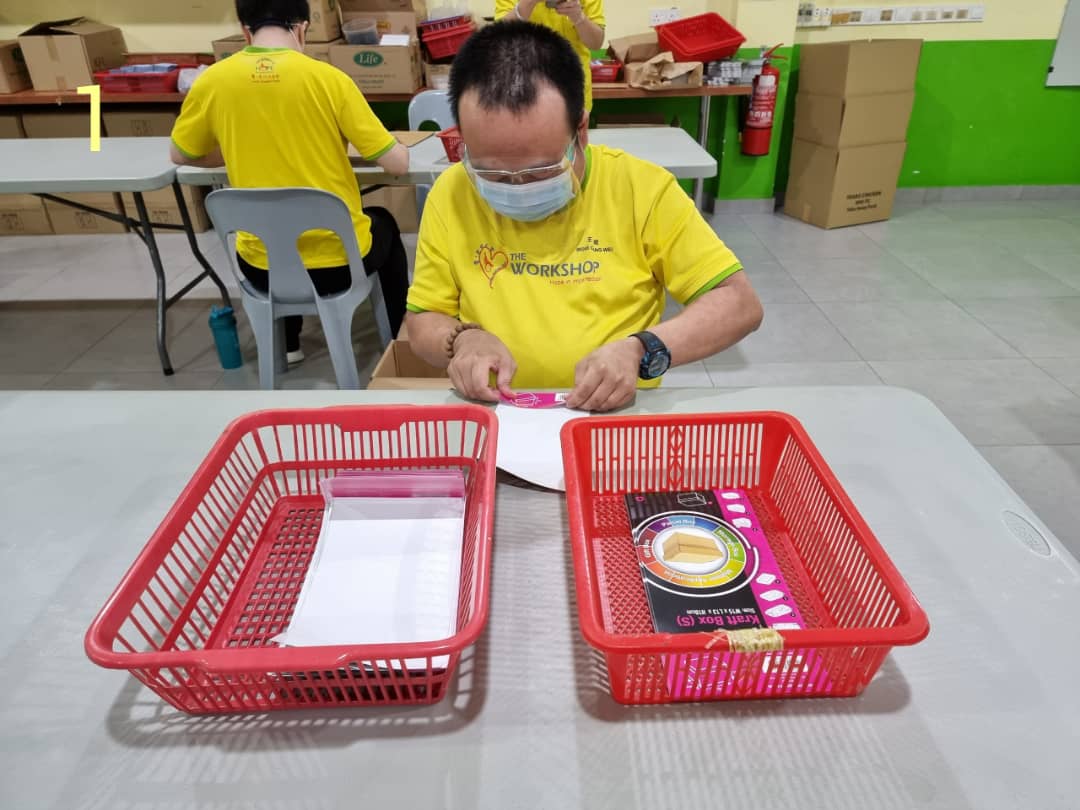 1. Fold the label.
2. Place 2 pieces of craft cards into plastic.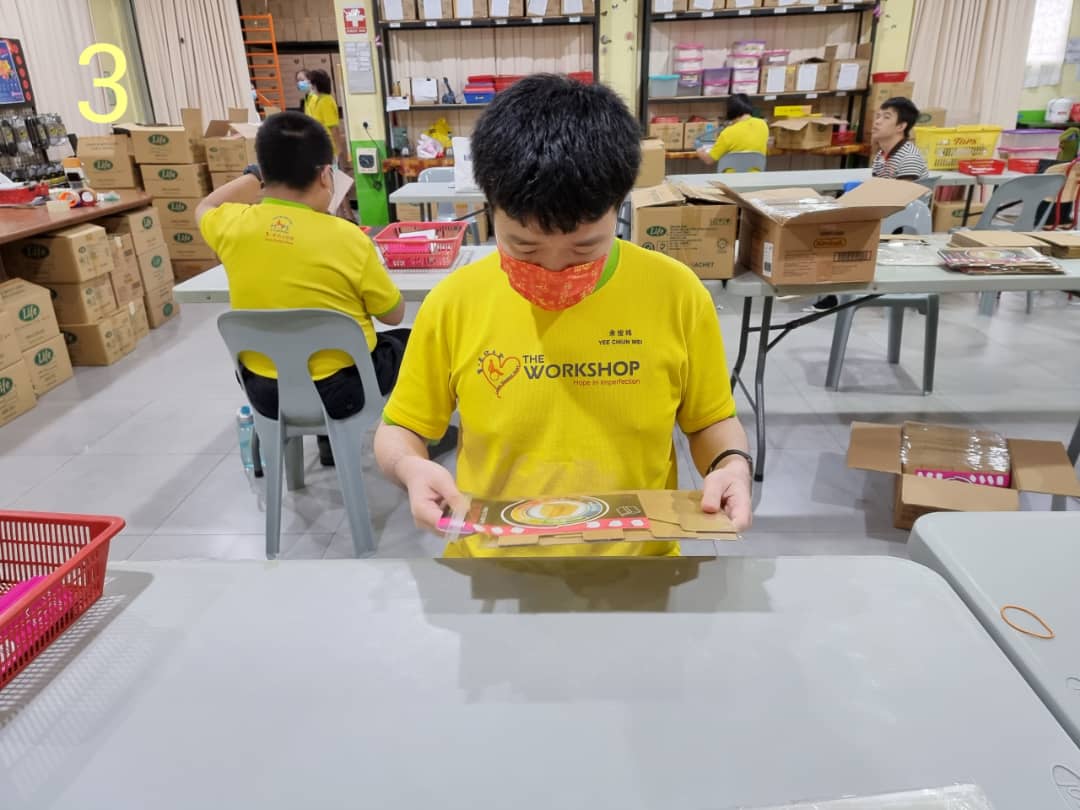 3. Insert the label into plastic.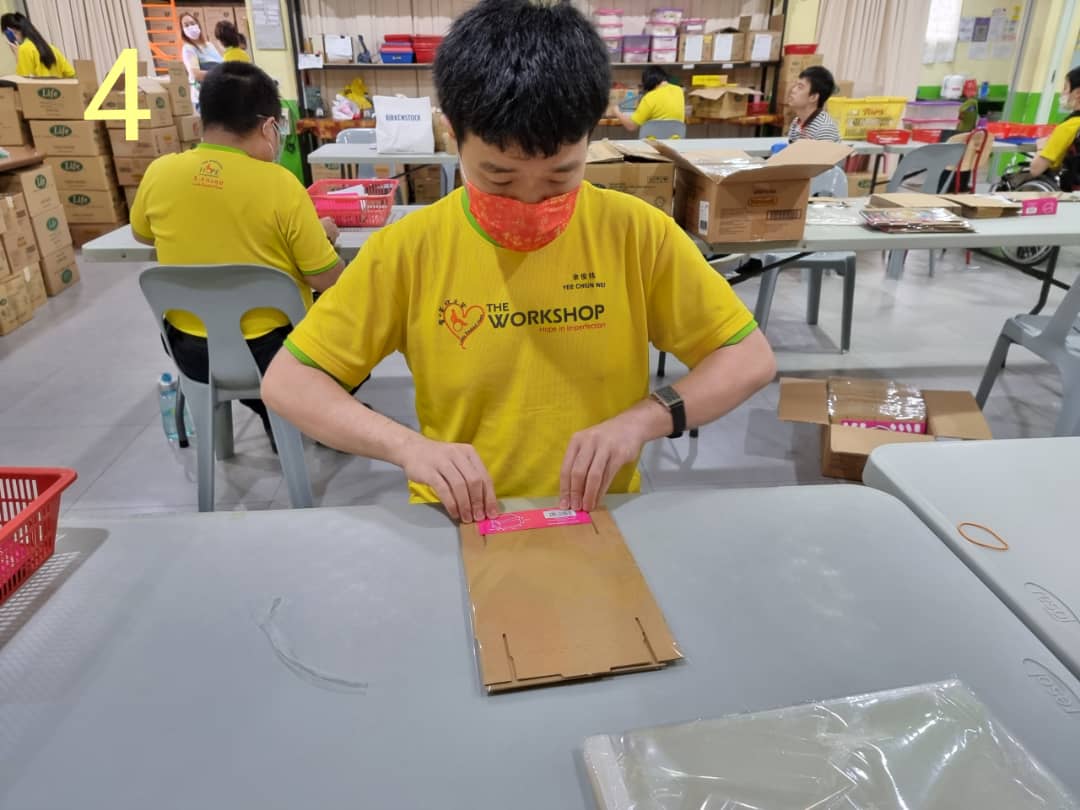 4. Remove the tape and seal the packet.
Glove Packaging Process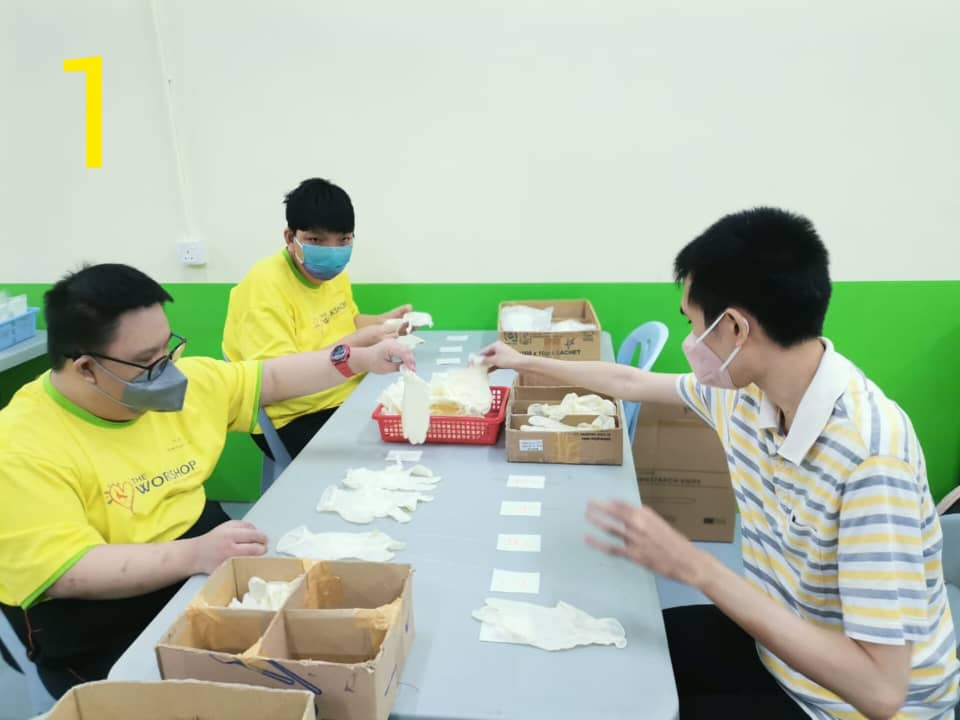 1. Divide gloves into 20 pieces per count.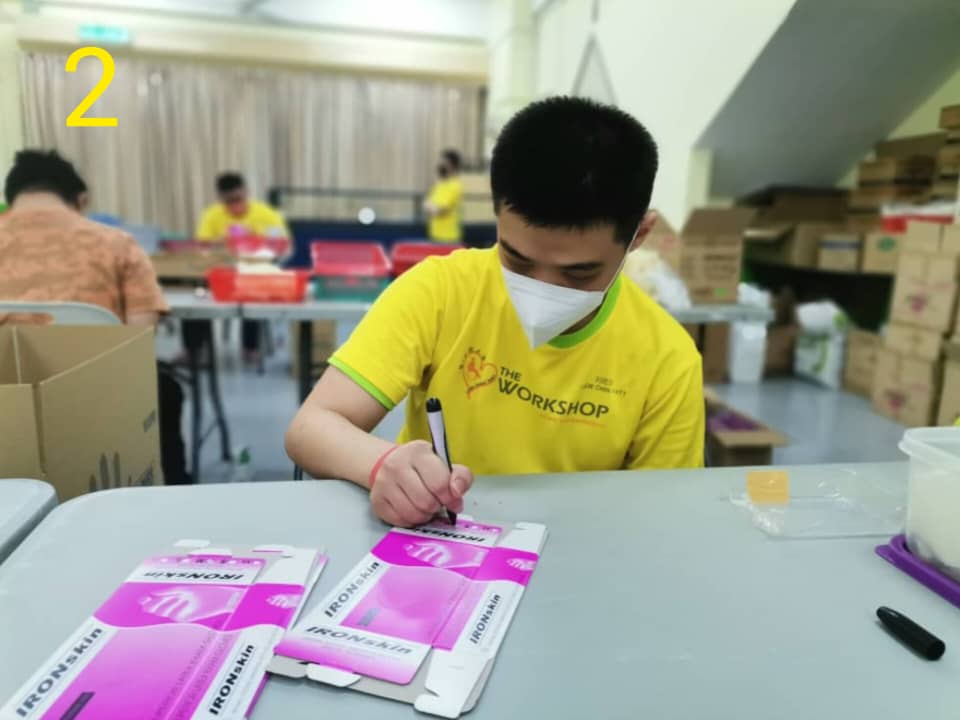 2. Mark the glove size on the glove box.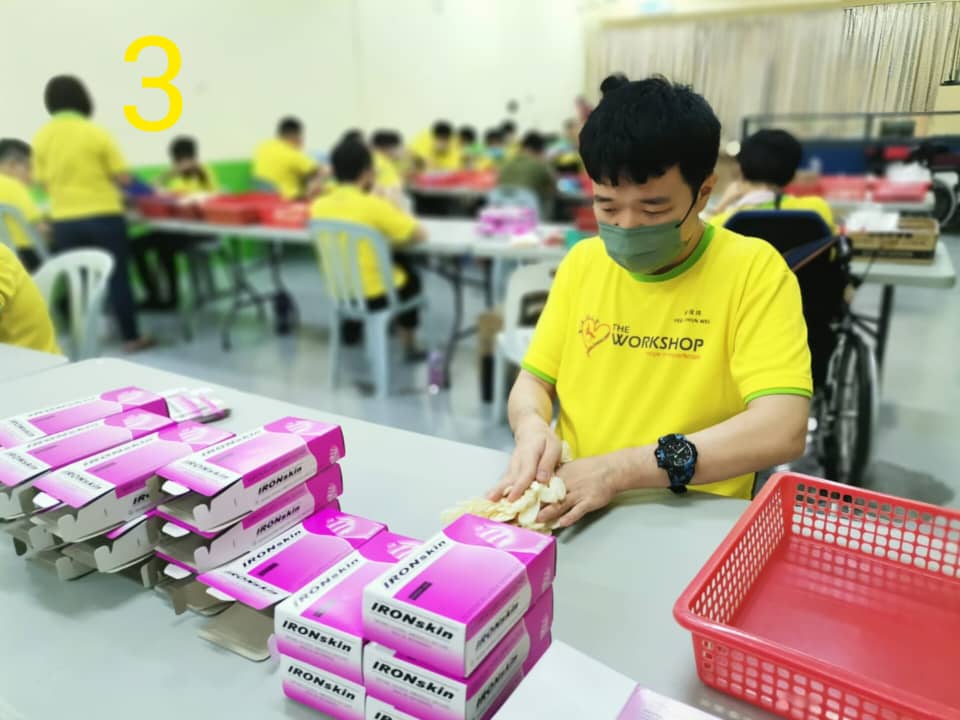 2. Pack 20 gloves into a glove box.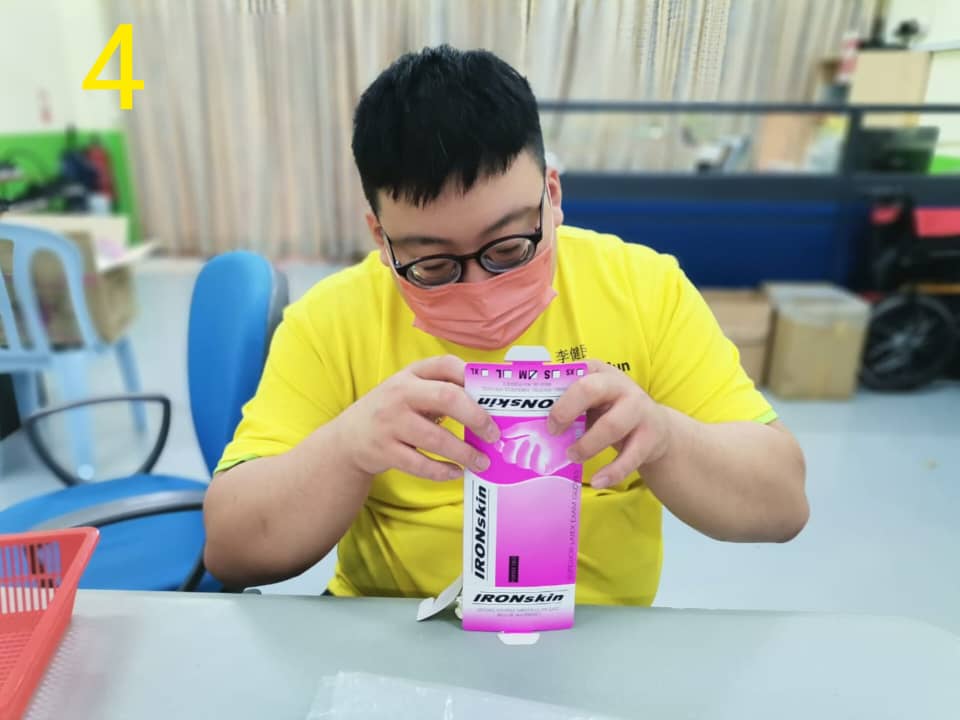 3. Close the glove box and completed.
Operation Hours: Monday To Friday 8:30am- 4:30pm
Venue:J-G-01 & J-G-02, Block J,
Pusat Dagangan NZX Ara Jaya,
47301 Petaling Jaya Selangor, Malaysia