Cerebral palsy is a group of disorders that affect movement and muscle tone or posture. It's caused by damage that occurs to the immature, developing brain, most often before birth.

Signs and symptoms appear during infancy or preschool years. In general, cerebral palsy causes impaired movement associated with exaggerated reflexes, floppiness or spasticity of the limbs and trunk, unusual posture, involuntary movements, unsteady walking, or some combination of these.

People with cerebral palsy can have problems swallowing and commonly have eye muscle imbalance, in which the eyes don't focus on the same object. They also might have reduced range of motion at various joints of their bodies due to muscle stiffness.

The cause of cerebral palsy and its effect on function vary greatly. Some people with cerebral palsy can walk; others need assistance. Some people have intellectual disabilities, but others do not. Epilepsy, blindness or deafness also might be present. Cerebral palsy is a lifelong disorder. There is no cure, but treatments can help improve function.'

How Lovely Disabled Home supports CP?

With the appropriate services and support, children and adults with CP can stay well, active, and a part of the community.

Lovely Cerebral Palsy Home was established in January 2020 where CP children can benefit from the physiotherapy at minimum charges.

The 'Music & Movement Classes' was set up in 2009. CP members made progress in physical coordination through music therapy. Over the last 10 years, they had also developed their social skills and reduce reliance on families.

Lovely Disabled Home also provides employment opportunities for CPs at its office or workshop. This gives them new hope in society and move forward in life.

CONTACT US

For more information about Lovely Disabled Home Workshop, please contact us at 03-78739622 during office hours.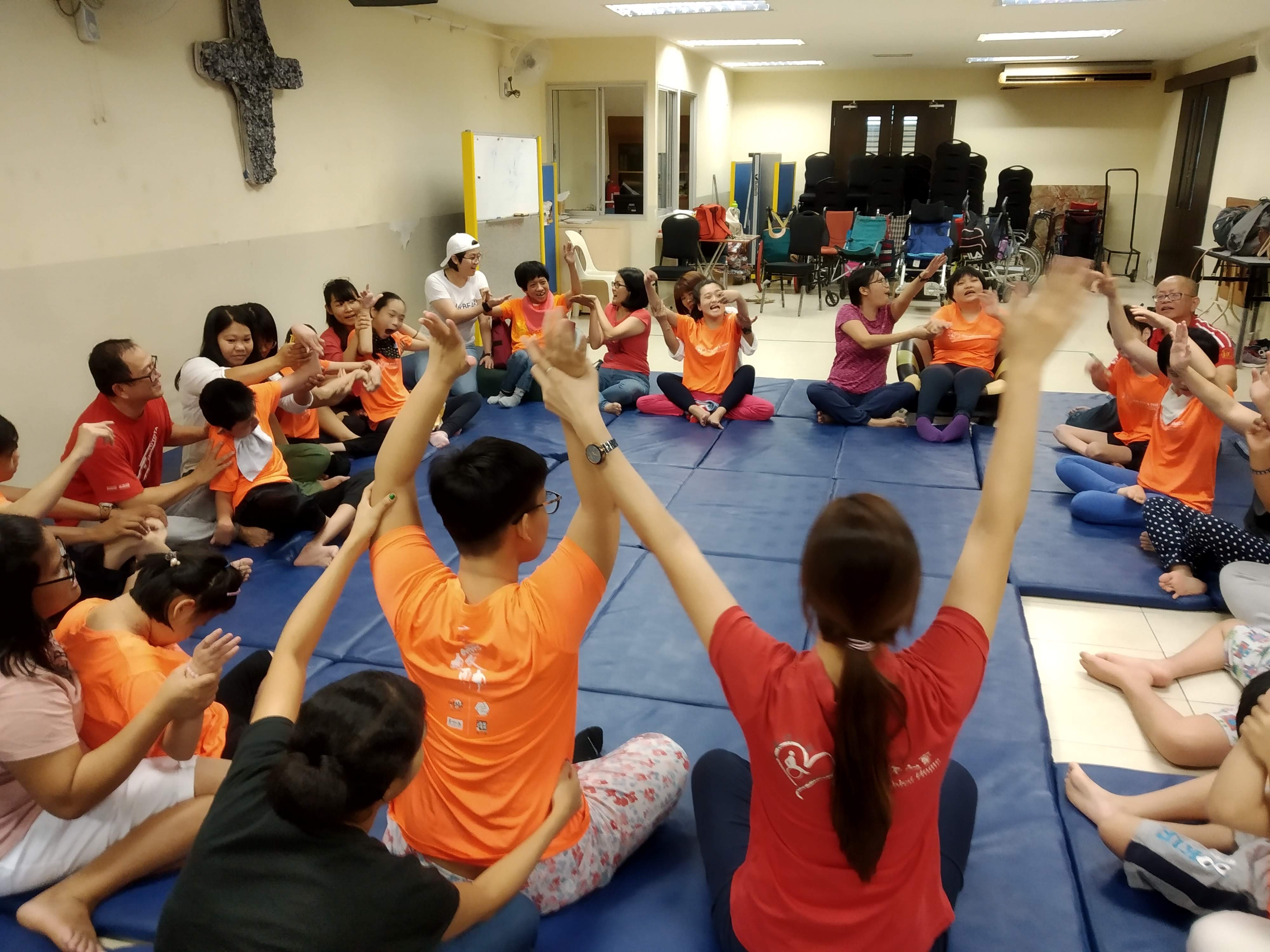 * Physiotherapy Rehabilitation *
Lovely Cerebral Palsy Home providing Physiotherapy Rehabilitation to all individuals with Cerebral Palsy.
Our Physiotherapy Service as follows:-
1. Functional Training (Bed Mobility , Bimanual Movement, Coordination Exs)
2. Flexibility Training (Passive Stretching Exs, Myofascial Release Technique, Peripheral Joint Mobilization)
3. Strengthening Exs
4. Endurance Training
5. Balance and Postural Control Training
6. Neurodevelopmental Therapy
7. Motor Relearning Programme
8. Gait Reeducation
9. RMTi
Please grab the chance in making appointments with our professional physiotherapist.
*Admission fee
For OKU(with OKU card) - RM20/per service For Others - RM50/per service
⏰ Operation Hour: 9am-5pm
Every Tuesday to Saturday (by appointment only)
Address:
Workshop
No. 1, Jalan SS 2/5,47300 Petaling Jaya,Selangor, Malaysia.
Contact No.: 03-78739622 Appointment Based On First Come First Serve Basis
Website: https://www.facebook.com/lovelycerebralpalsyhome/