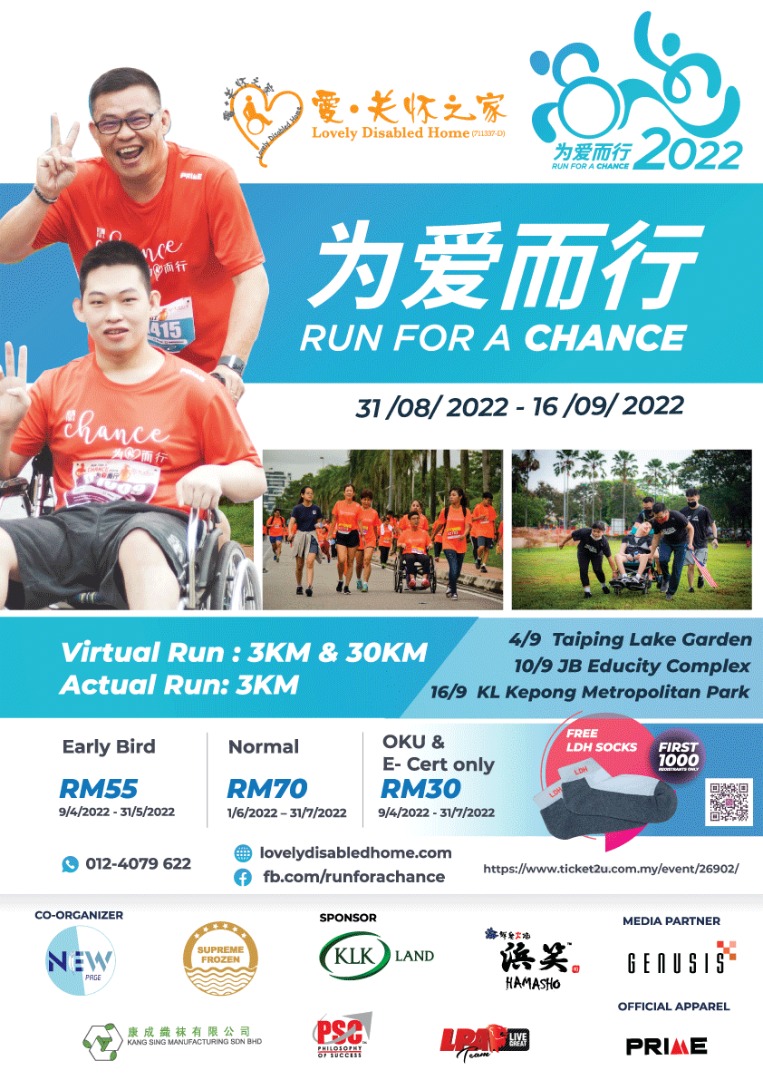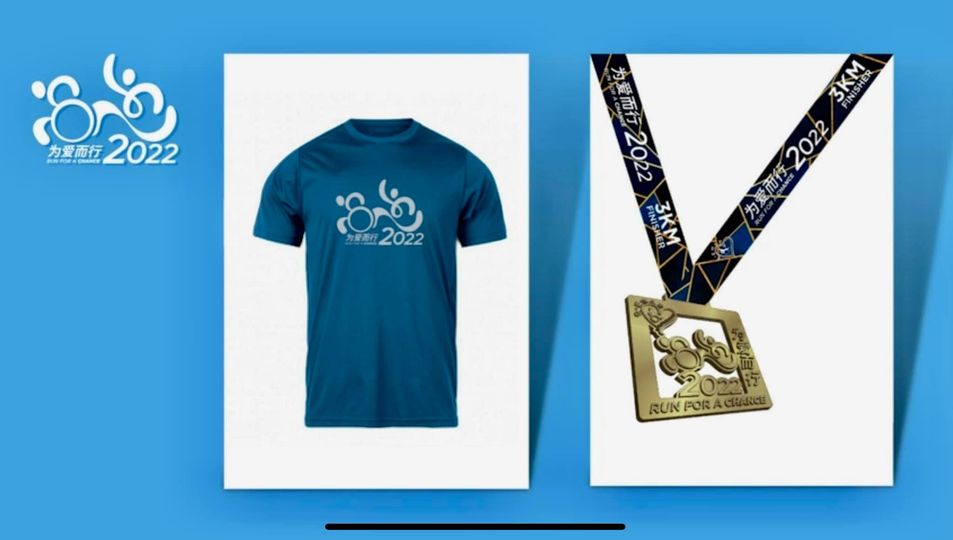 The annual event of Lovely Disabled Home "Run For A Chance" is now open for registration! To raise awareness and recognise the needs of PwD (Persons with Disabilities), we encourage participation from the public and PwD to enable a supportive and inclusive environment for the PwD community. Participation in this 6th Run for A Chance (RFAC 2022) event is available for physical on-field or virtual runs. For physical on-field runs, it will be held in 3 different cities on three weekends, Kuala Lumpur (16 Sept 2022), Taiping, Perak (4 Sept 2022) and Johor Bahru (10 Sept 2022). Participants can complete the 3 km or 30 km run for a virtual run anywhere and anytime from National Day to Malaysia Day (31 August to 16 Sept 2022).
Details of the run are as follows:

Virtual Run 3 km & 30 km

Date: 31 August 2022 - 16 September 2022 (National Day to Malaysia Day)
Time: Anytime at your convenience
Venue: Anywhere at your convenience

On-Field Run 3km 7.30am-9.30am

Venue: Taiping, Taiping Lake Garden, 4 September 2022
Venue: Johor Bahru, JB Educity Sports Complex,10 September 2022
Venue: Kuala Lumpur, KL Kepong Metropolitan Park,16 September 2022

The registration fee for RFAC2022 is RM70, and we are now offering an early bird price of RM55 for those who register before 31 May 2022. In order to encourage our PwD friends to join us for this event, they can register at a discounted rate of RM30 only. You may register online for "Run for A Chance 2022" by visiting: https://www.ticket2u.com.my/event/26902
The first 1,000 participants will receive a pair of LDH premium quality sports socks.
For more information, please visit the official website of Lovely Disabled Home at www.lovelydisabledhome.com or the Facebook page at https://www.facebook.com/runforachance/.
Contact number: 03-7873 9622/ 012-407 9622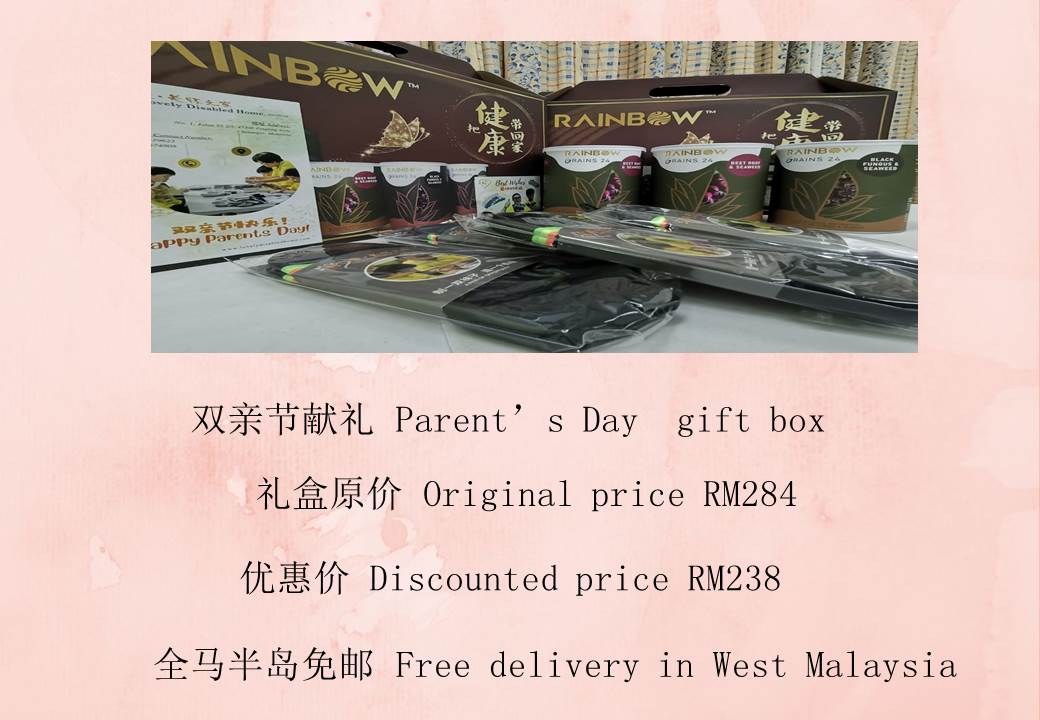 【The epidemic situation of more than 2 years has hidden the warmth of more than 2 years】
After surviving the epidemic for 2 years, we know that the people in front of us should accompany them more; the people around us need to be cherished.
We are all more subtle in the traditional Chinese culture, but after the baptism of the epidemic, we know that love and gratitude should be spoken out loud!
This year's Parents' Day can finally be different! Lovely Disabled Home launched a parents' gift box, you want to bring health to your parents, but you can't go home to accompany and reunite, we can help you send your purpose and gifts to your home!
The gift box contains three different flavours of grain, as well as five pairs of adult socks from the Love Disabled House brand. Grain can make parents eat a healthy diet, and socks can also make the ankles of elderly parents warm and full! The gift box is limited to 30 copies!
If you want to send warmth to your home, contact us to place an order!
Lovely Disabled Home +603 78739622