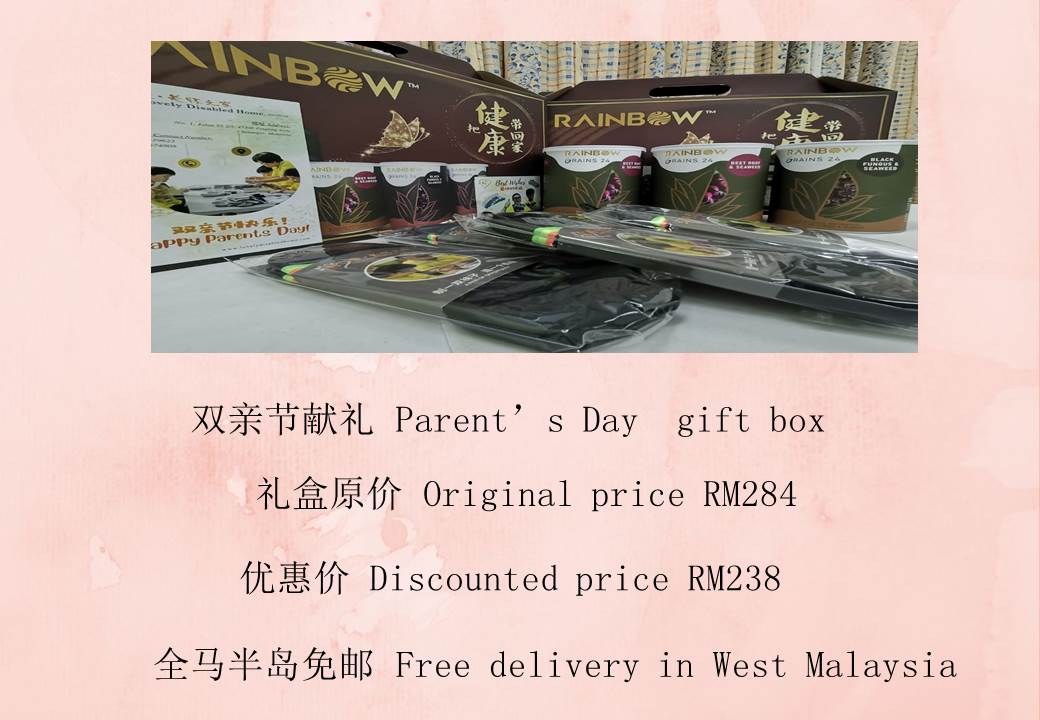 【The epidemic situation of more than 2 years has hidden the warmth of more than 2 years】
After surviving the epidemic for 2 years, we know that the people in front of us should accompany them more; the people around us need to be cherished.
We are all more subtle in the traditional Chinese culture, but after the baptism of the epidemic, we know that love and gratitude should be spoken out loud!
This year's Parents' Day can finally be different! Lovely Disabled Home launched a parents' gift box, you want to bring health to your parents, but you can't go home to accompany and reunite, we can help you send your purpose and gifts to your home!
The gift box contains three different flavours of grain, as well as five pairs of adult socks from the Love Disabled House brand. Grain can make parents eat a healthy diet, and socks can also make the ankles of elderly parents warm and full! The gift box is limited to 30 copies!
If you want to send warmth to your home, contact us to place an order!
Lovely Disabled Home +603 78739622