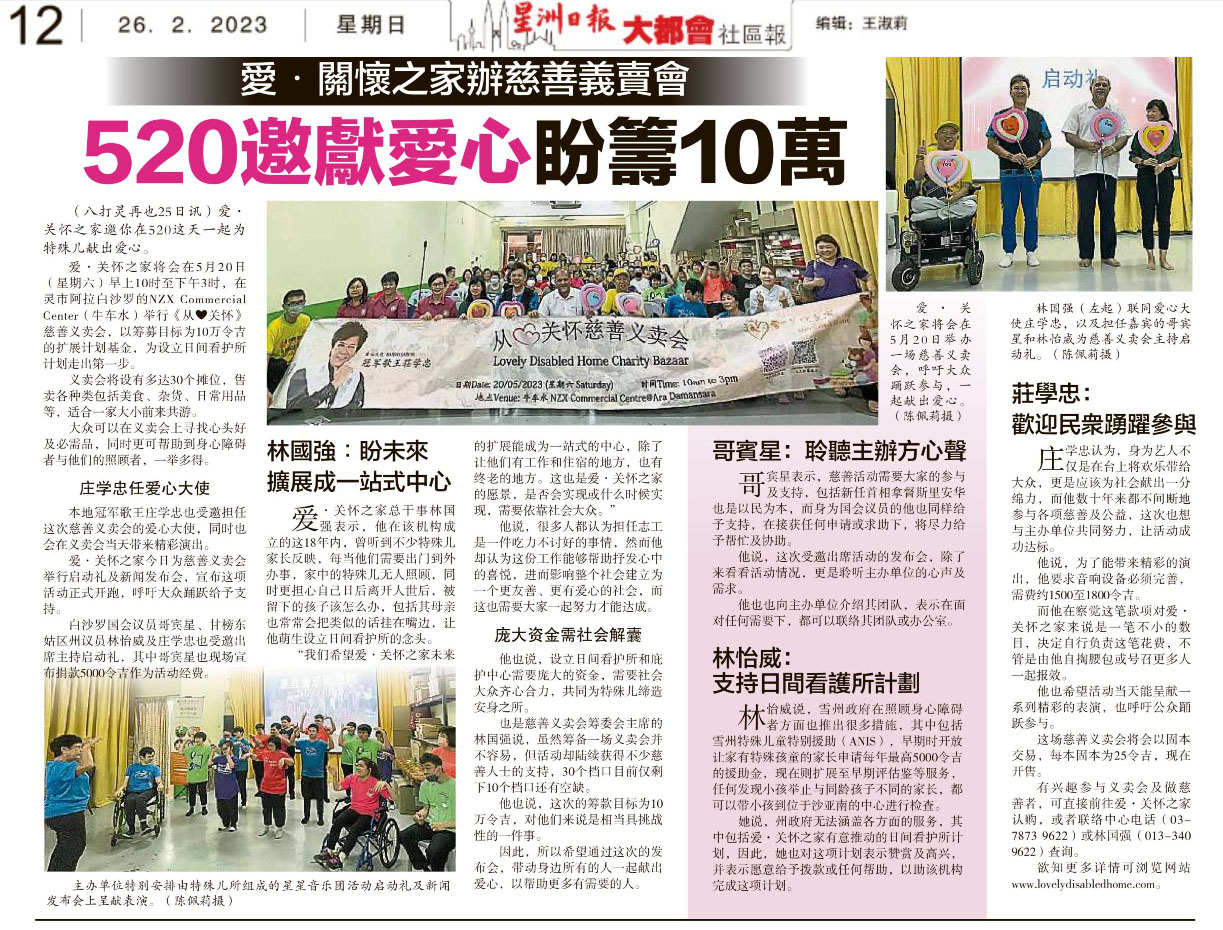 Lovely Disabled Home start charity fundraising for an exceptional child daycare centre planning to raise RM100k on 20th May.
The event details are as below:
Date: 20/5/2023 (Saturday)
Time: 10 am to 3 pm
Location : NZX Commercial Centre @ Ara Damansara
Google Map:
https://maps.app.goo.gl/uySnLx5zsgsYbRL8A
The coupon (RM25 per book) is available for the 20th May fundraising.
Your kindness and generosity are part of our support for developing an exceptional child.
The support for fundraising can be in kind, buying coupons, donations, and sponsors for a ribbon cutting.
The contact number is 0133409622(Mr. Lum) Thank you very much